After my previous experiments with the Web Serial API, I started experimenting with Svelte .
Within a couple of days I have created https://webserial.app/ - the Web Serial Controller app.
The interface might seem familiar - it's based on XP.css - a Windows XP CSS theme. It was inspired by some of the Serial hardware software used in the 00's.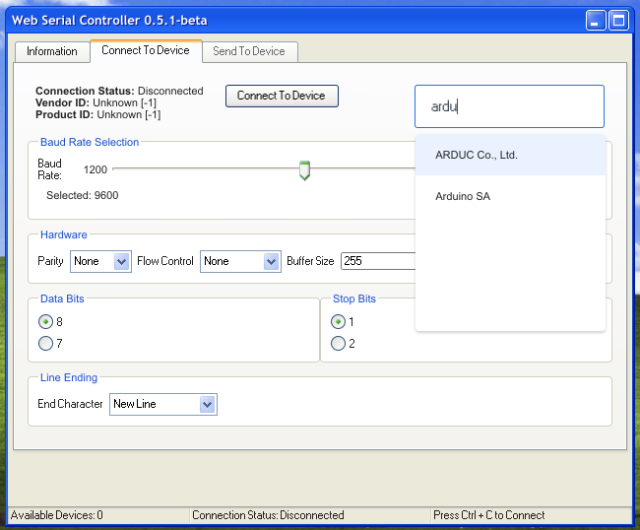 The application is fully open source and features:
Fully connected state - use the screens or keyboard shortcuts to connect and disconnect from devices with shared state
Filter devices by vendor ID with a fully searchable list of all hardware vendors
A draggable interface XP-like interface
Options storage in localStorage
Send text messages to any connected device